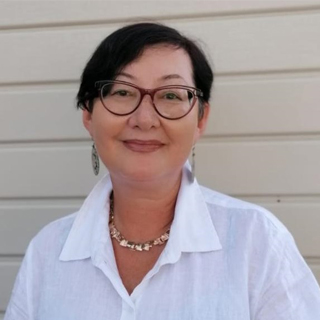 Nigel Peters OBE
Director
Eve Novikova
Events Director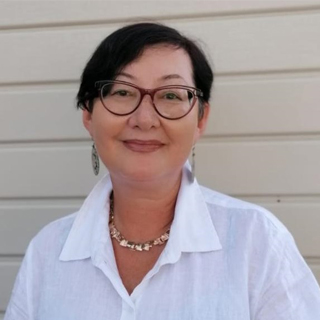 Rosa Vercoe
Chairperson
Rosa is a proactive and results-driven professional, with over 30 years' international work experience, in both higher education and the NGO domain. She really knows how to organise any leading high-profile events and always makes people very happy with the outcome; for example, Rosa takes credit for successful academic conferences, seminars, PhD workshops, training programmes for researchers at London Centre for Social Studies (LCSS), SOAS University of London, King's College London and UCL.  Rosa's current job is based at University College London, the Faculty of Brain Sciences, where Rosa plays an important role in providing support to the Faculty's PhD students and supervisors as well as junior doctors in training. Rosa's real passion, both at work and for BUS, is promoting Central Asia (Uzbekistan, in particular), in the UK. Her articles have been published by BBC Uzbek, Uzbek Jahon News, Voices on Central Asia & Central Asia Analytical Network (George Washington University). She is an active member of London Central Asia Research Network
Since 2018, Rosa has been an important player, most latterly BUS Chairperson, for the British-Uzbek Society (BUS), organising cultural events and webinars. As part of the celebration to mark the 30th anniversary of Uzbekistan's Independence in 2021, Rosa was awarded a special medal for her services to Uzbekistan at the House of Lords. Rosa holds an honours degree in the Russian Language and Literature from Kazakhstan State University. She also holds an MA in International Relations from Nottingham Trent University and an MSc in Development Studies with Special Reference to Central Asia from SOAS, University of London.
Nigel Peters OBE
Director
Nigel first visited Uzbekistan when it was part of the USSR in 1987. He was then working for the international construction company, Taylor Woodrow, who were tendering for a hotel contract in Tashkent. After further visits across Central Asia, Nigel was seconded to the British Government as Export Promoter for Central Asia from 1993-95, working with the first two resident British Ambassadors (Paul Bergne and Dame Barbara Hay) to an independent Uzbekistan. He worked with them to identify trade and investment opportunities across Uzbekistan, writing a guide for British businesses and setting up the Uzbek-British Trade and Industry Council. Returning to the private sector he spent the last 20 years of his career as a Director of British Expertise, helping companies win work around the world. He maintained a close interest in Uzbekistan, working with the British Embassy on trade missions and seminars. He was awarded the OBE in 2017 for "services to UK export promotion in Eastern Europe and Central Asia".
Eve Novikova
Events Director
Eve Novikova is an accomplished events management professional with extensive business development and leadership experience in events and exhibition logistics for more than 18 years. She is a highly motivated and enthusiastic individual who manages the planning, budgeting, developing, and delivering of complex projects. She is proud of her experience working on large-scale, high-profile events in the culture sector, with people from all over the world, who come together to successfully achieve impossible results in a highly stressful and challenging environment. She believes in her experience, dedicated attitude, and ability to work under pressure and motivate people from any background, race, or religion. Eve first visited Uzbekistan at the end of 2017. It was evident to her, that with its population and natural resources, Uzbekistan has the potential to be one of the leading countries in Central Asia. She is eager to use her skills for the development and promotion of the British-Uzbek Society.